Read Time:
1 Minute, 44 Second
When choosing a business name, consider the name of the company's primary focus and what it represents to its customers. The business name is the most important part of the brand, so you'll want to choose it carefully. There are three main types of business names: trade name, business, and fictitious. All of these terms are unique and must be registered with the relevant government body. To protect yourself from being liable for any problems that arise due to your choice of a business name, make sure you do your research before selecting one.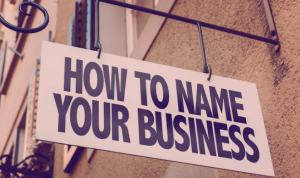 You can use a business name generator to find a good idea. There are many online tools you can use, such as the HowToStartanLLC by TRUiC, to come up with a catchy and memorable company name. These tools will show you dozens of great choices, including domain availability, alternative domain availability, and possible conflicts. Most of these tools also have links to the U.S. Trademark Office, so you can check out the legality of your chosen title.
A business name generator is a useful tool for finding a good and unique business name. The name generator shows you several names from different categories, and you can choose the best one by using a combination of words. You can also choose to pick a brand or a keyword- based domain name. These tools will help you create a strong brand that your customers will love. In addition to generating a business-name, you can also use them to create an eCommerce store around the chosen company.
While the name generator has its pros and cons, it is a valuable tool for your brand identity. It provides positive, unique, and high-quality company names. A company's legal name should have some words or abbreviations indicating its structure. For example, a corporation's legal name must include words or abbreviations that indicate its structure. Likewise, a limited liability company's name must have an abbreviation of its type. The generator also has links to the U.S. Trademark Office, so you can check for conflicts between companies.